Demo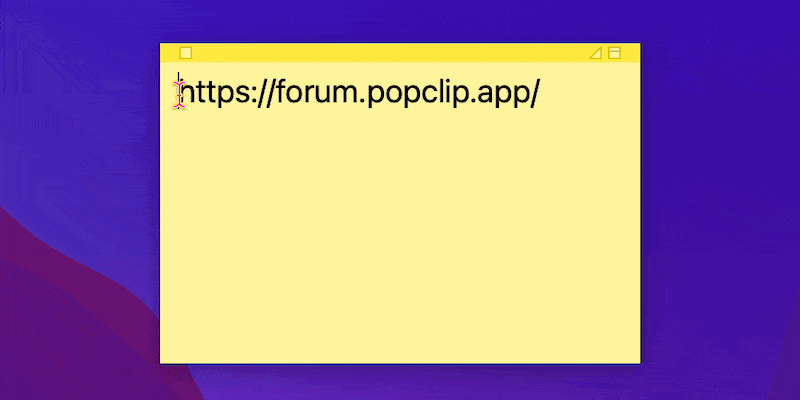 Readme
Shorten Link
Shorten the selected URL using is.gd or v.gd.
Download: ShortenLink.popclipextz
Description
The extension has one action, which is available when the input text string contains one or more web URLs. The extension will shorten all the detected URLs using the selected shortening service, replacing the URLs in the string with their shortened equivalents.
Options
The Shortening Service has the choice of shortening services:
About
This is an extension for PopClip.
Author
Nick Moore
Acknowledgements
The original PHP extension by this name (now completely rewritten) was by hzlzh.
Requirements
Requires PopClip 2021.11
Links
Changelog
19 May 2022
Rewritten in in JavaScript.
4 Jun 2016
16 April 2016
Removed goo.gl from supported services.
11 Feb 2013
Info
First published




Feb 11, 2013

Identifier


com.pilotmoon.popclip.extension.urlshortener