Select All
Select all the text in the field, then invoke PopClip again.
Demo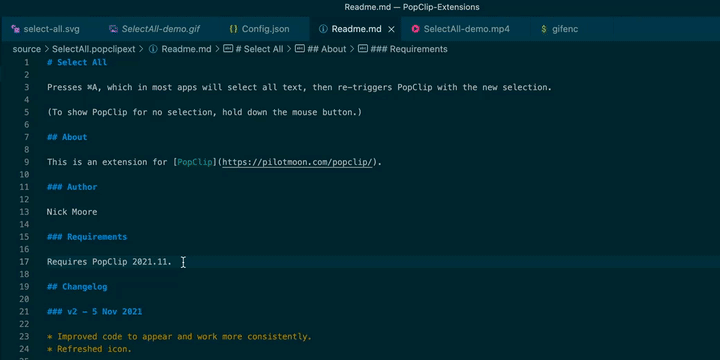 Readme
Select All
Presses ⌘A, which in most apps will select all text, then re-triggers PopClip with the new selection.
(To show PopClip for no selection, hold down the mouse button.)
About
This is an extension for PopClip.
Author
Nick Moore
Requirements
Requires PopClip 2021.11.
Changelog
v2 - 5 Nov 2021
Improved code to appear and work more consistently.
Refreshed icon.
v1 - 8 Jan 2013
Info
First published




Jan 8, 2013

Identifier


com.pilotmoon.popclip.extension.select-all