Highlight
Highlight the selected text. Works in Pages, Preview, Alternote, DevonThink, Evernote, iA Writer, iA Presenter, LogSeq, Obsidian, PDFpen, PDF Expert, Scrivener and Skim only.
Demo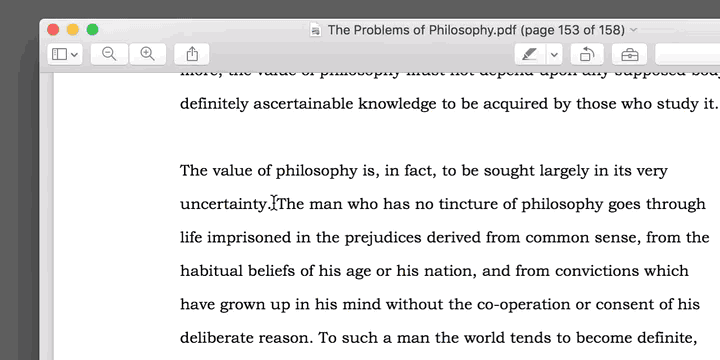 Readme
Highlight PopClip Extension
This extension is a replacement for the PreviewHighlight extension. The intention is to add support for all apps which have a "Highlight" keyboard shortcut.
(Please note: Microsoft Word's highlight feature is not accessible via a keyboard shortcut, so cannot be added.)
List of currently supported apps, by keyboard shortcut
⌃⌘H
Preview
PDF Expert
Skim
Evernote
Obsidian
⇧⌘H
⇧⌘L
⇧⌘L
Changelog
17 June 2022: Added support for iA Writer
8 Feb 2022: Added support for Obsidian and Logseq
4 Jan 2018: Added support for Scrivener 3
Info
First published




Sep 10, 2019

Identifier


com.pilotmoon.popclip.extension.highlight