Coding Cases
Convert the selection to either camelCase, UpperCamelCase, kebab-case, snake_case or CONSTANT_CASE.
Demo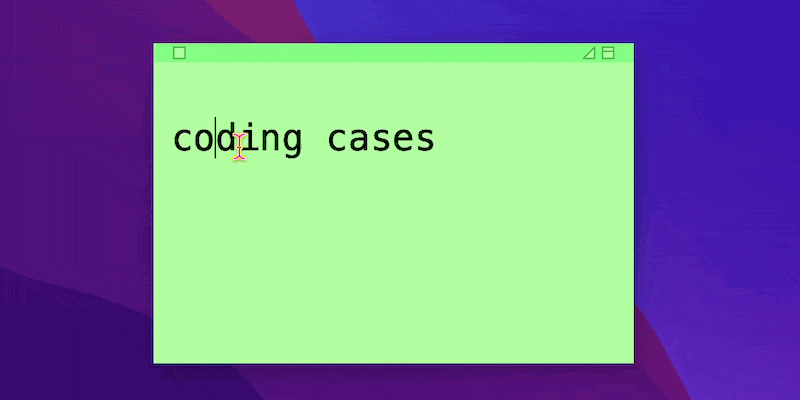 Readme
Coding Cases
Convert the selection to common identifier formats used in source code.
Download: CodeCase.popclipextz
Description
The extension has 5 actions, which can be individually toggled in settings:
camelCase (one-humped camel icon)
UpperCamelCase (two-humped camel icon)
kebab-case (kebab icon)
snake_case (snake icon)
CONSTANT_CASE (megaphone icon)
About
This is an extension for PopClip.
Author
Nick Moore
Acknowledgements
Requirements
Requires PopClip 2022.5
Links
Changelog
25 May 2022
Info
First published




May 25, 2022

Identifier


com.pilotmoon.popclip.extension.code-case