Remove Spaces
Remove spaces from the selected text.
Demo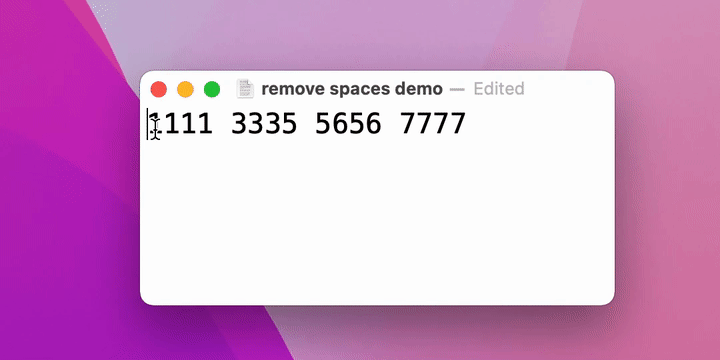 Readme
Extension Name
Remove all spaces from the input text.
About
This is an extension for PopClip.
Author
Requirements
Requires PopClip 2021.11.
Notes
Changelog
v3 - 9 Nov 2021
Reimplemented in JavaScript for macOS Monterey.
v2 - 4 May 2018
Added an icon and published to the extension page.
v1 - 20 Jan 2015
Info
First published




Sep 10, 2019

Identifier


com.pilotmoon.popclip.extension.remove-spaces